At Brighton Dental Suite, you'll find a broad spectrum of dental solutions designed to suit the needs of every family member. From children to senior citizens, all ages can find the dental care they require at our practice.
If a tooth has been decayed, a filling may be necessary to prevent further infection, necessitating more costly and time-consuming services in the future. In fact, it can even prevent you from having the tooth extracted, making it a conservative way to preserve your smile. A filling will give your tooth back its function and stop the decay from spreading.
Cavities can occur anytime, even on baby teeth. Left unaddressed, the decay can spread to other teeth and cause more serious issues. Keeping your six-month checkups is of paramount importance to recognising early signs of decay and having them treated immediately.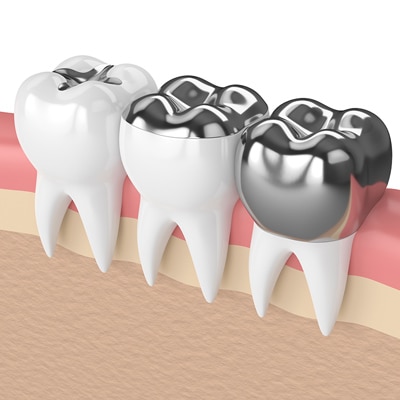 Cavities are a result of tooth decay, which begins forming when bacteria settle on the surface of the teeth that feed on the food and drink you take in. Under the resulting film of plaque, the bacteria create acids that wear down your teeth, causing cavities.
Why Choose Composite Fillings?
Dental fillings have typically been available in a variety of materials. The standard used to be amalgam, which is a silver-coloured material that contains mercury. In recent years, there have been concerns raised about whether amalgam was safe, as the mercury escapes from the filling over time.
The advantages of composite fillings include
Small in size
Adapt to any shape
Can be colour-matched to your existing teeth
Won't darken over time
Amalgam fillings stand out due to their colour and can stain teeth over time. They cannot bond to the tooth and may require removal of the tooth to suit the amalgam filling.
Achieve your brightest smile. Contact us today to arrange an appointment for non-amalgam fillings Brighton! We are providers for Medibank, HCF and MDF.
Make an Appointment Today