Emergency Dentistry Brighton
Your Local Emergency Dentist in Brighton
The team at Brighton Dental Suite has provided dental care for our community since 2000. Over the years, we've helped many people in the area achieve healthier teeth and gums. We offer a full suite of services to make sure that we can meet your needs.
Sometimes, dental emergencies happen, and you can't plan for them. When you need immediate attention, we'll see you as quickly as possible. Our experienced staff is well-versed in addressing your emergency. We'll work to relieve any pain you're in straightaway, then give you the proper treatment to remedy your particular problem.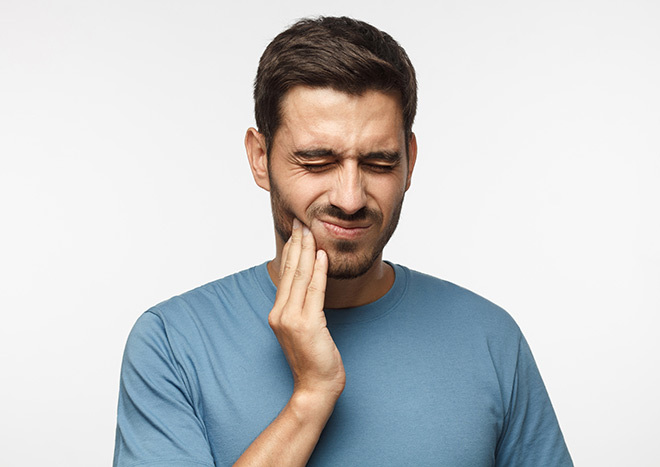 Dental Pain or Trauma? We Can Help!
Any trauma to the mouth that may cause bleeding and lacerations to the gums, and dislodge or fracture teeth, may require immediate medical attention. The many causes of dental emergencies include a sporting injury, accident, biting on hard food or packaging and simple falls. Your teeth may be broken, cracked, knocked out, loosened, or you might just have a bad toothache.
Below, you'll find some tips you can follow in the event of a dental emergency that has happened to you or a family member.
Knocked-out tooth. Handle the tooth as little as you can. Place it back in the socket if possible but do not swallow. If you can't place it in the socket, you can put it in a container of your saliva or milk until you can see a dentist.
Bleeding. If you've lost or damaged a tooth, lip or your tongue and there is blood, you can apply a cold, wet compress to the site. Apply some pressure so that the bleeding decreases.
Cracked tooth. Rinse your mouth out with warm water, then apply a cold compress to your face to combat swelling. If you have pain, take an over-the-counter painkiller.
Toothache. Rinse the area with warm water and gently floss any food particles caught between teeth. If you have pain, take an over-the-counter painkiller.
Lost crown. If you have a dental crown that has come off your tooth, save the crown and bring it to your appointment. We'll do our best to replace it on your tooth if it's undamaged.
The Many Causes of Tooth Pain
Though you may ignore it as harmless, discomfort from a tooth can indicate a severe problem. For example, an infection or abscess may be present. If not treated, it can spread to other parts of your mouth and result in tooth loss. You should see a dentist immediately if you experience tooth pain. You might think that a toothache is a common issue. Though many people have pain in their tooth, it may be dangerous to ignore it as harmless.
A sports injury is another common way to injure your mouth, teeth, jaw or cheeks. We provide custom-created mouthguards to give you an extra measure of protection while participating in sport.
Don't Delay Getting the Care You Need
Get the prompt attention you deserve with a same-day appointment. Contact our friendly team today to book your time with us! We have late opening hours and accept health funds. Your rebate can be claimed on the spot with our HICAPS machine.
Make an Appointment Today